Whole School Events
CONIFER CLASS VISIT TO MAUNDRILS FARM
Conifer Class had a fabulous morning at Maundrils Farm today as part of their 'Should We Adapt?' learning theme.
Pupil's met the cows and learnt plant adaptations, sustainability and eco-friendly farming.
It was great fun watching the bunnies bouncing across the fields and the cows play together.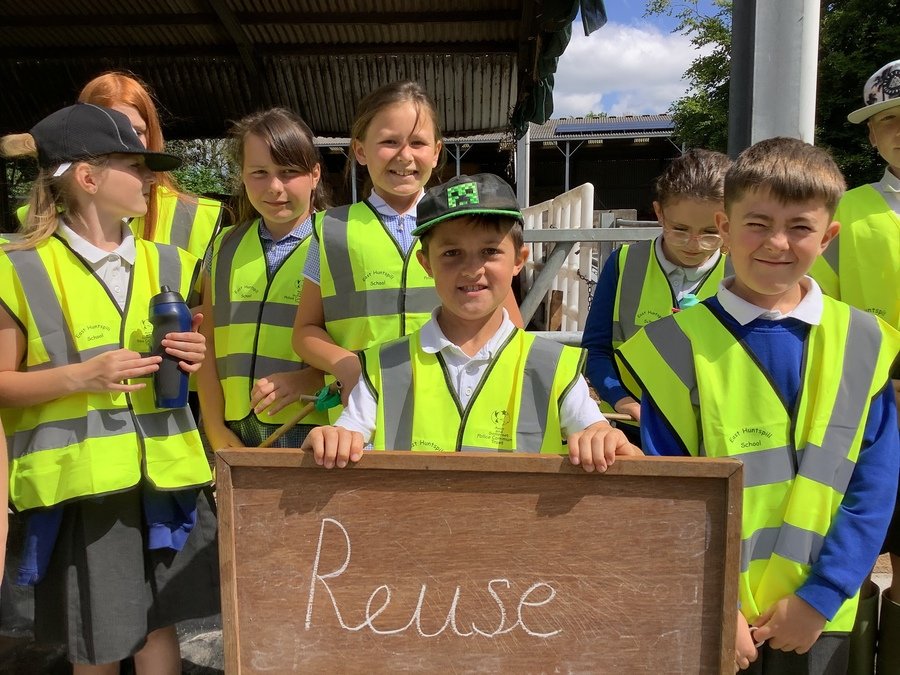 CONIFER CLASS VISIT TO ALL SAINTS CHURCH
As part of their 'creating links with the community', Conifer Class visited All Saints Church in East Huntspill yesterday.
Rev Chris and Mrs Elsworth set up different parts of the church showing us key items from weddings, funerals, baptisms etc. The church also sang a hymn whilst Mrs Elsworth played the organ and we received a blessing in the graveyard.
Well done to all of Conifer Class who were really well behaved during this educational visit and thank you to Rev Chris and Mrs Elsworth for sharing your local history knowledge with our pupils.
HAZEL CLASS VISIT TO MAUNDRILS FARM
Hazel Class had a wonderful afternoon on their educational visit to Maundrils Farm as part of our 'Should We Adapt?' learning theme.
Pupil's learnt about plant adaptations, sustainability and eco-friendly farming. The children wanted to add that they also saw some really cute cows!
PLATINUM JUBILEE CELEBRATIONS
We had such a wonderful day yesterday celebrating the Queen's 70th Jubilee
It was wonderful to see pupils wearing their handmade crowns, waving their flags and enjoying our street party for lunch.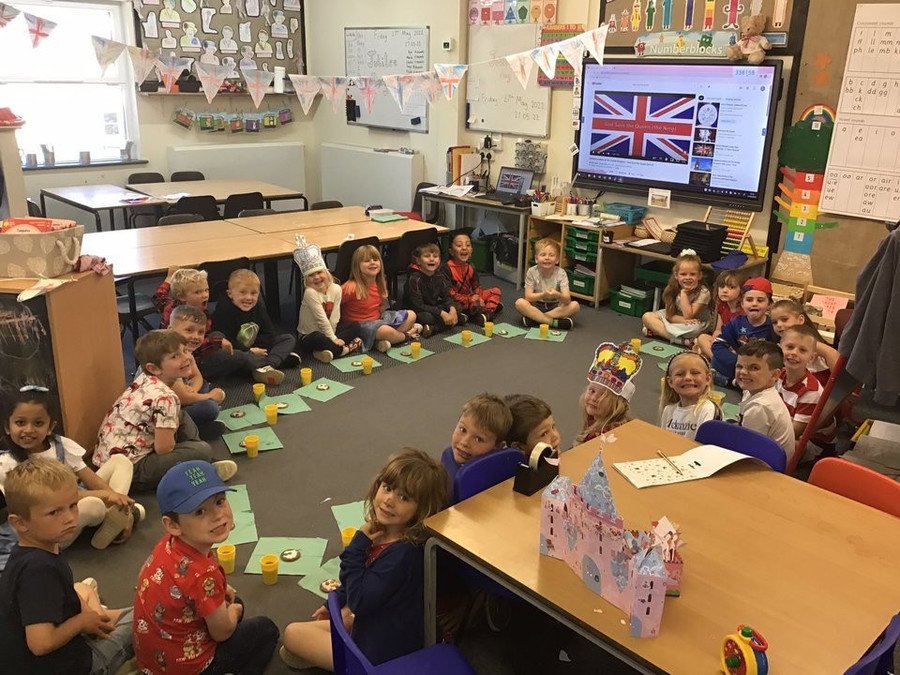 CRICKET FESTIVAL
Some of our pupils were fortunate to take part in a Cricket Festival at West Huntspill Cricket ground on Friday.
A huge thank you to Somerset Cricket Foundation for organising this fun and memorable event.
AARON PHIPPS MBE, GOLD MEDAL WINNING PARALYMPIAN ATHLETE
Last week we welcomed Aaron Phipps MBE, to our schools to talk to our pupils.
What an amazing day we had as Aaron inspired us to be the best versions of ourselves and to never give up on our dreams.
Thank you Aaron, you have truly inspired us to set goals, ask for help and work hard!
Set a Goal! We all have choices!
YEAR 6 BIKEABILITY 2022
A huge well done to our Year 6's who have achieved their Level 2 in this year's Bikeability Course.
They braced the cold to learn how to ride safely on the roads. Well done all!
FIRE EDUCATION TALKS 2022
We were fortunate to welcome Simon from Somerset and Devon Fire & Rescue Service into Cedar, Willow, Conifer and Rowan Classes to educate our pupils how the Fire Service can helps us and how we can prevent fire and understand the importance of smoke alarms. Our pupils were also taught the Stop, Drop and Roll method.
Thank you Simon.
RED NOSE DAY 2022
Another amazing charity day where pupils were asked to wear something red for Red Nose Day. We are thrilled to say, we raised an amazing £163.92
Thank you all!!
INTERNATIONAL ATHLETE, RICH PARKER VISITS THE HUNTSPILLS
We welcomed Rich Parker to West and East Huntspill on Friday 11th March. Rich is a professional vert skater and inspired our pupils with his skating skills and challenged the children with some timed physical challenges and leading an inspiring assembly.
WORLD BOOK DAY 2022
It was great to see our pupils dressing up as their favourite book character. Well done all!
CHILDREN IN NEED DAY 2021
Our pupils wore their own clothes to raise money for this year's Children in Need Day.
It was fantastic seeing the spots and Pudsey ears. We raised an amazing £193.44. Thank you all!