JUMP BACK UP JULY 2021
Let's take the time to pause, breathe and really take in what's all around us.
Learning to be more mindful and aware can do wonders for our well-being in all areas of life - like the way we eat, the things we notice and
can also help us identify what we're grateful for, which has been proven to help boost your happiness levels!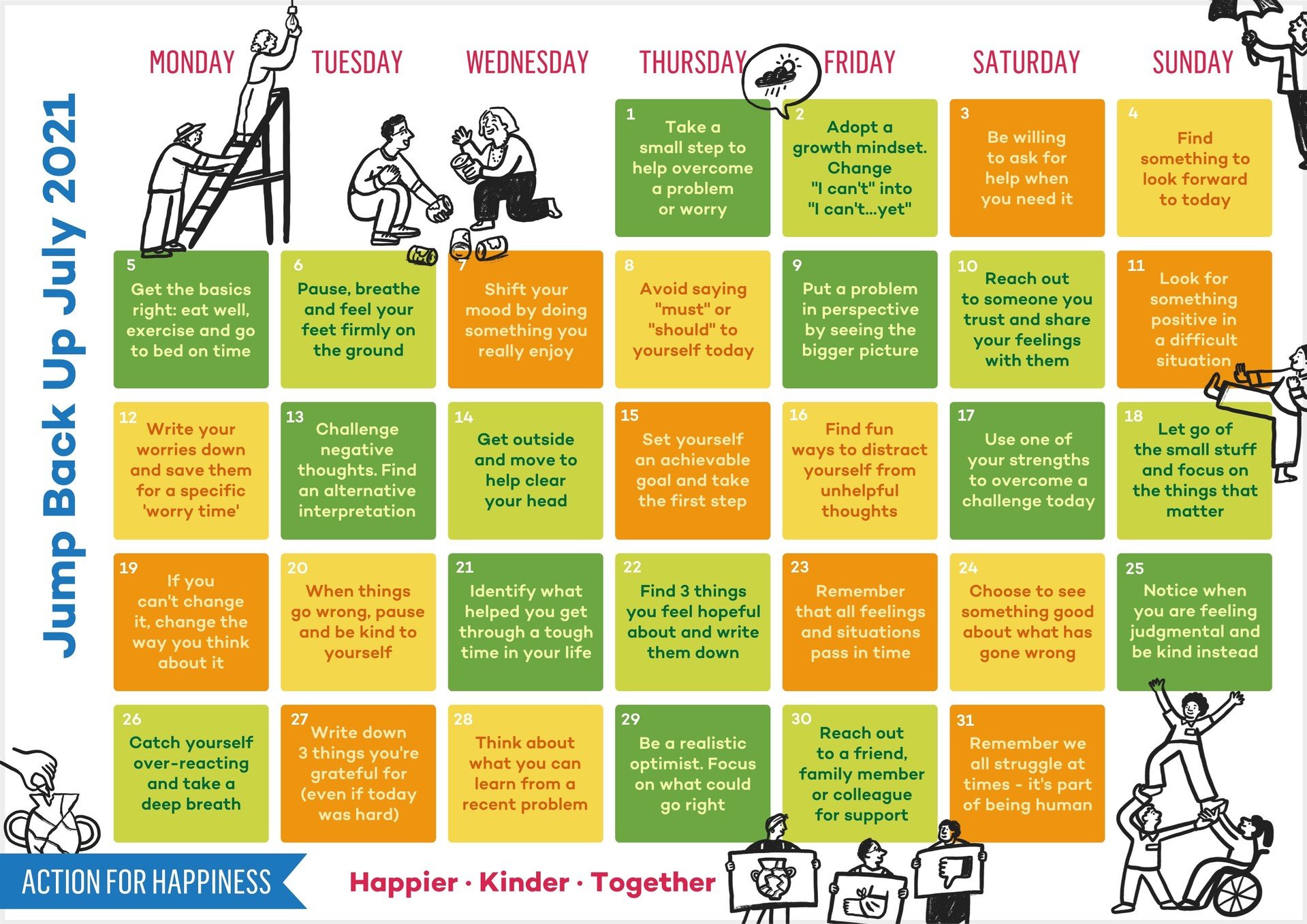 Are you worried about your child's Behaviour or Mental Health?
Please find a link to HappyMaps, a website with reliable resources recommended by professionals.