Children's Mental Health & Wellbeing
As we continue our way through the month of October, we get the opportunity to marvel at the ways that nature transforms itself from summer to winter. The Action for Happiness Calendar has a positive task to fulfill each day.
It is important that we use words of encouragement as children grow, as they will hopefully stay with them for a long time.
You are loved
I have faith in you
You are creative
You are capable
You are deserving
You are strong
I'm listening
Your choices matter
You make a difference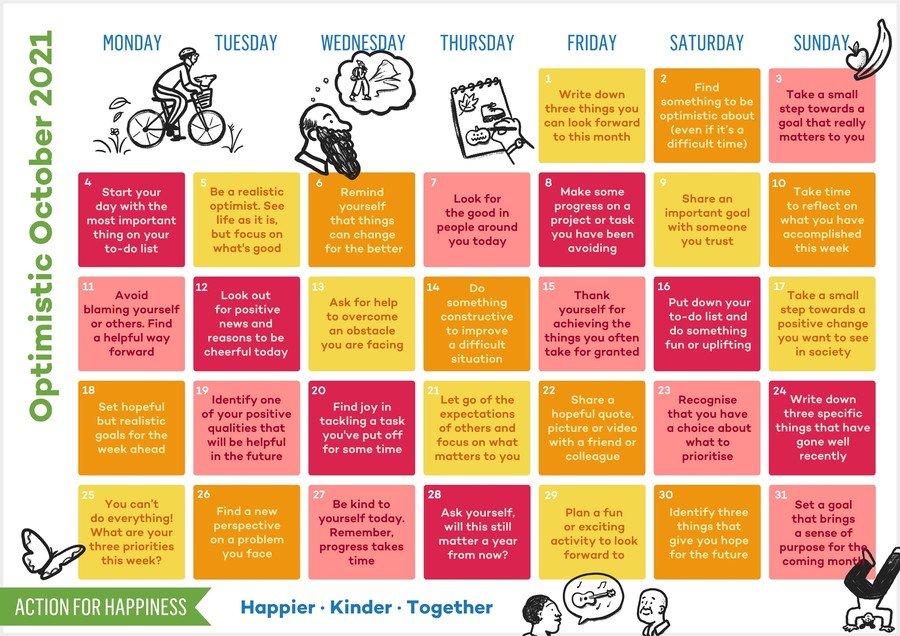 Saying #HelloYellow on 8 Oct for World Mental health Day
We want to help you make your #HelloYellow day as big and bright as possible, so together we can show young people they're not alone with their mental health.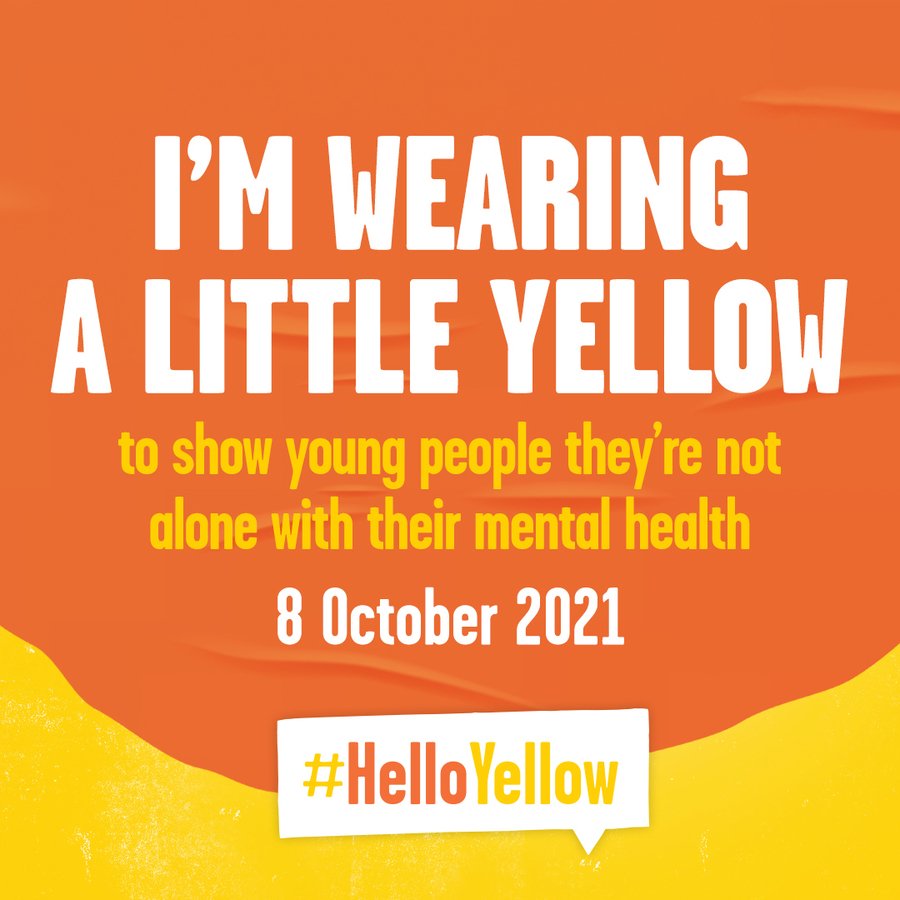 Educational Psychology Service - EPS Helpline
Telephone Helpline for Parents and Carers provided by Somerset County Council
If you are a parent/carer of a child in Somerset and would like to speak to a Psychologist with any
concerns arising for you, or your family during this time, then The Educational Psychology Service is here
for you. We are able to offer an initial 30-minute telephone consultation (discussion) and a potential
follow up call, of another 30 minutes if appropriate
SELF CARE SEPTEMBER 2021
Self-care isn't selfish, it's essential.
No-one's perfect. But so often we compare our insides to other people's outsides.
This month we're encouraging everyone to be kinder to themselves (as well as others), especially when things go wrong.
Self-care increases our resilience and helps us get more out of life. It also helps us accept others as they are too.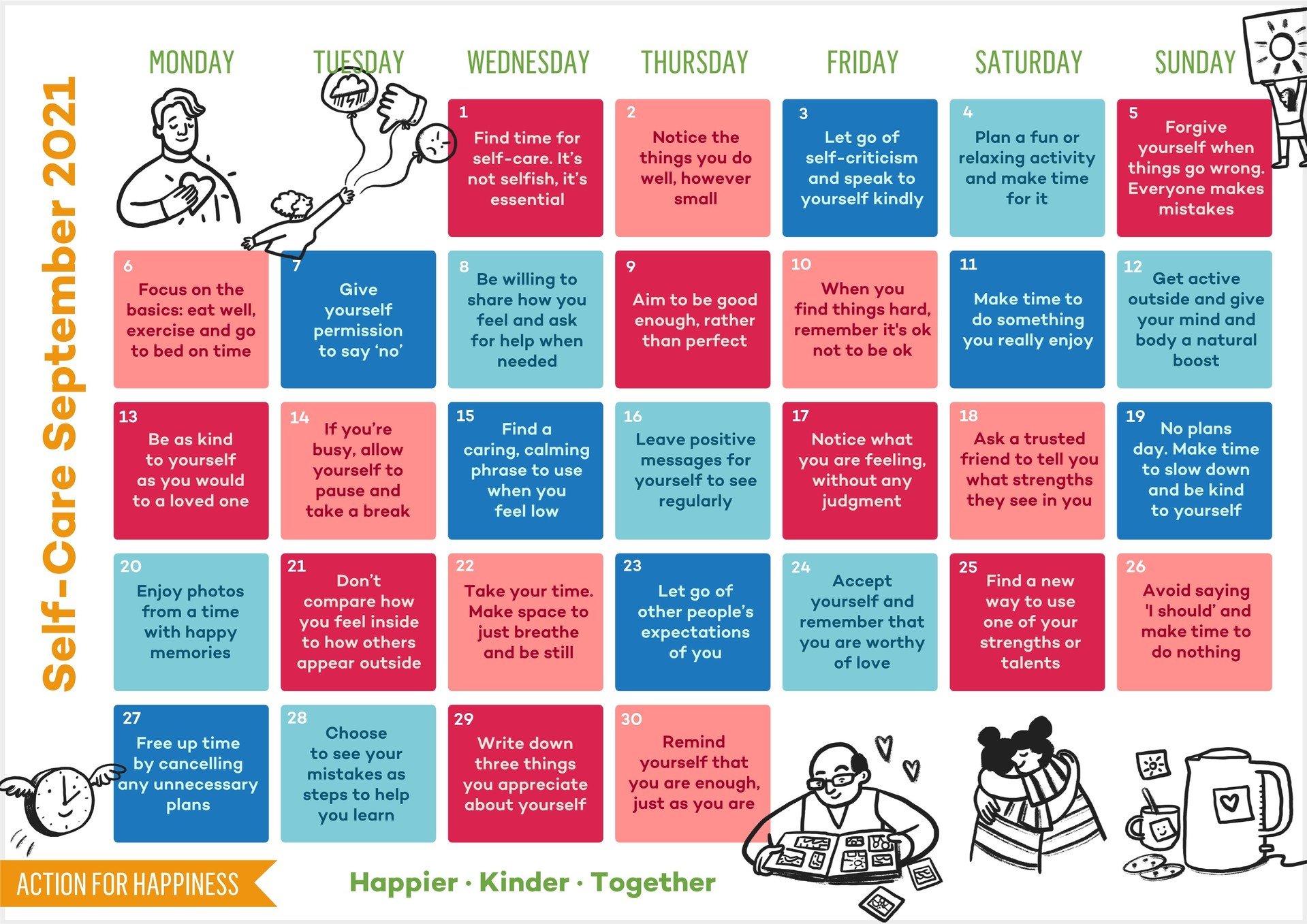 Are you worried about your child's Behaviour or Mental Health?
Please find a link to HappyMaps, a website with reliable resources recommended by professionals.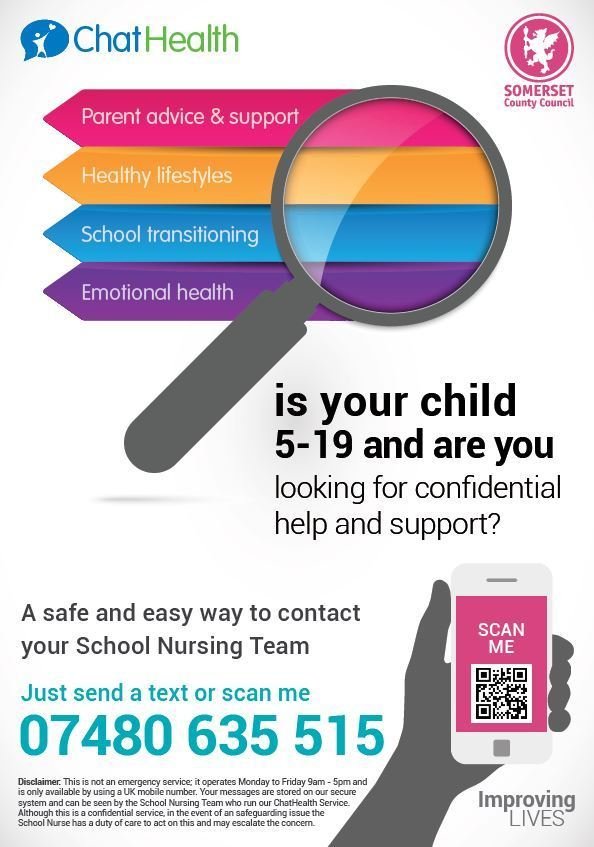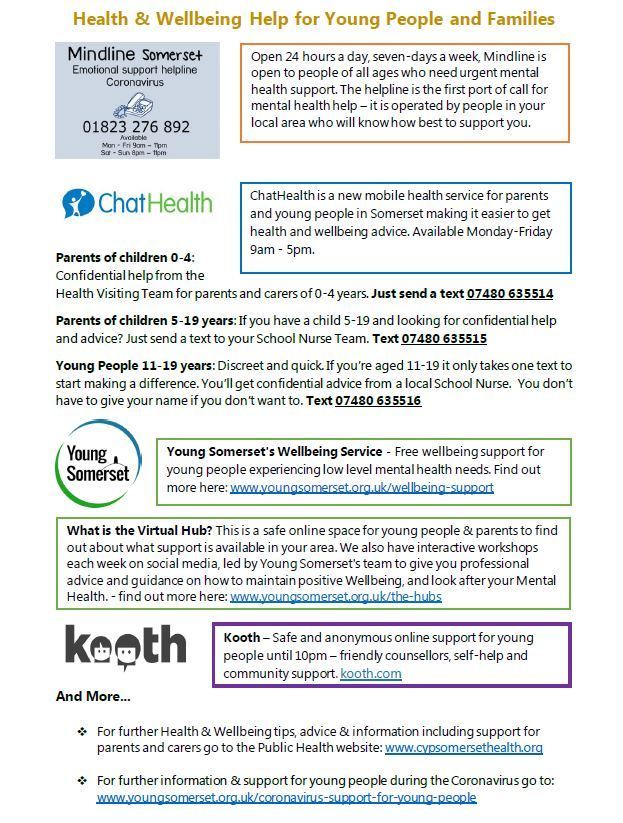 Looking after young people's mental health
Easy ways to eat well & move more
CCS Village & Community Agents provide confidential, practical community-based solutions for you, wherever you are in Somerset